Frequently asked questions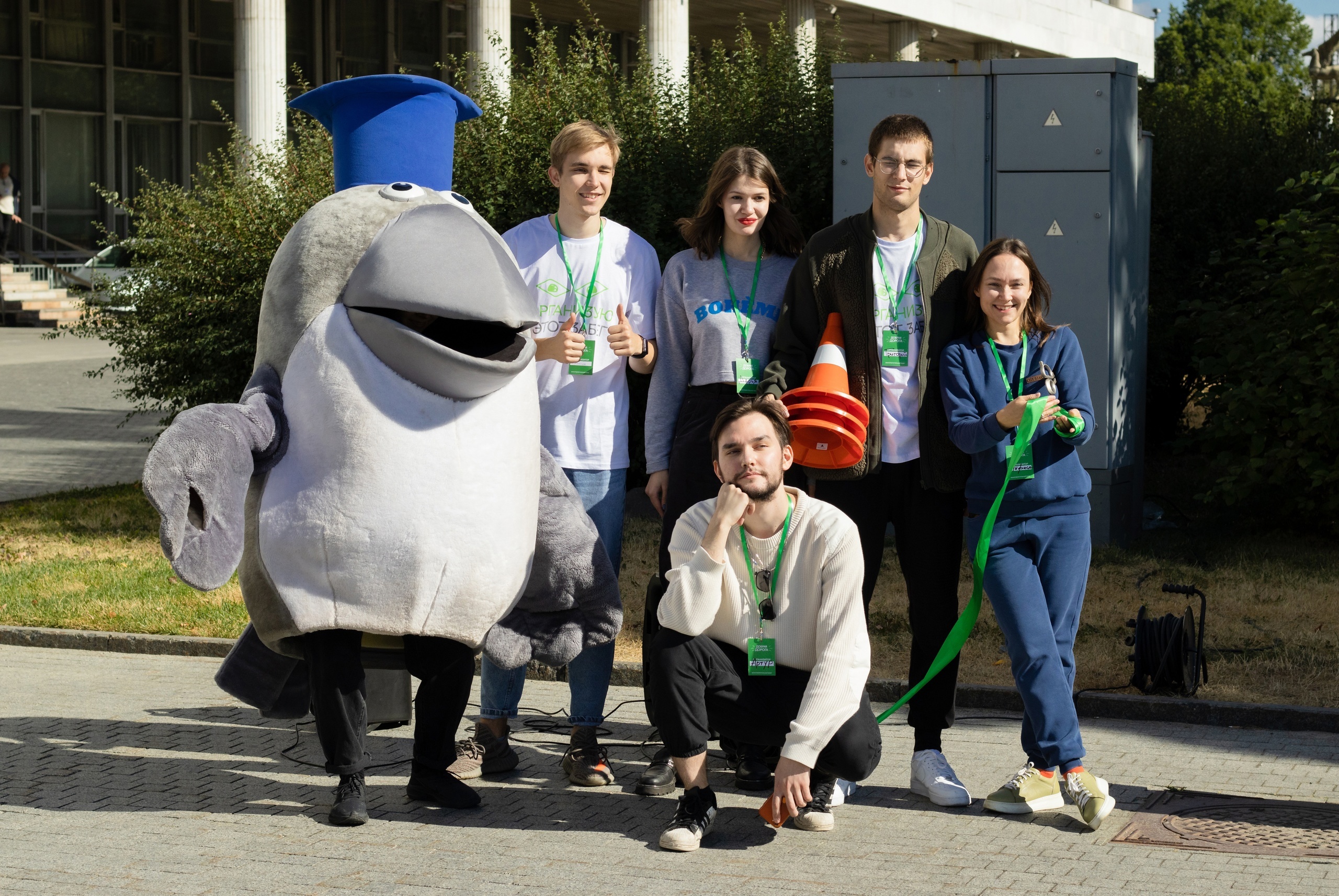 Who can become a volunteer?
A HSE student, an employee, and even a lyceum student or an HSE graduate can become a volunteer. A volunteer is a person with a big heart, and it doesn't matter how old you are or what is your nationality.
Keep in mind that most projects take place inside HSE, so you need to have a card pass. But everyone can volunteer in external projects, so bring your friends!
Unfortunately, the majority of our projects and events require pretty good knowledge of Russian language, there are only a few English-speaking options, if you are intrested, don't hesitate to contact one of our employees, their contacts can be found here.
What does a volunteer do?
Every project and every event always has its own tasks, so the functions of volunteers vary. Event projects (forums, conferences, festivals) most often require navigation, meeting and registration volunteers. For consistent projects (for example, intellectual or social volunteering), we often recruit volunteers who help with their skills or knowledge, for example, teach older people foreign languages or teach schoolchildren.
We send volunteers to cool conferences and festivals, our volunteers communicate with people with disabilities, help HSE departments, travel to world-class events, and even go on expeditions to Lake Baikal or Kamchatka. It all depends on your strengths and desires!
Does the volunteer receive credits of other benefits?
No, we do not give credits for volunteering. Volunteer is a person who performs work or provides services. Volunteering is an activity on a gratuitous basis.
We have only two projects, for participation in which you can get credits through the Project Fair, these are Small-talk and Media Support of the Volunteer Center. Enrollment for these projects opens every six months - stay tuned for announcements!
Athough, for each volunteering, we will definitely give you the gratitude diploma and put a mark in your Personal volunteer passport, if you have one. Many events also provide other services for volunteers, such as equipment, merchandise or food. Of course, don't forget the experience!
If I fill out the questionnaire, then I automatically become a volunteer of all projects?
No. By filling out the questionnaire for the mailing list, you put yourself in our large database of kind and sympathetic people who sometimes receive our letters with volunteer offers.
For each project, we always keep a separate form (look for all offers and forms in the Telegram channel), by registering you become a volunteer of a separate, specific event. After filling out such form, you will definitely receive a letter with the answer.
Whom does the volunteer help?
Ypu will help different people. Organizers and guests of such large projects as the Yasin conference or Open Days, schoolchildren, the elderly, charitable foundations, children and even marathon runners!
I have never volunteered. What do I do?
It's okay! Please fill out the event forms! Don't be afraid, we are always ready to help you and answer any questions before, during and after the project.
For some projects, experience is not needed, anyone can volunteer in them. For other projects, we can arrange briefing or training before the start. Of course, there are projects for which we recruit volunteers with experience, or projects where certain skills are needed, this will always be written in the questionnaire and announcement. In any case, try it!
What else are you doing?
In addition to recruiting volunteers for external and internal events, we also help foundations and NGOs, oversee "kind", charitable student organizations and initiatives (HSE Green, HSE for Children, Open Your Eyes, Training School, HSE Outreach, etc.) and develop a network project "Cyrillica".
Is volunteering forever?
We hope that it is forever :)
Good things are always nice to do. But sometimes we all get tired. It is important to listen to yourself: if you do not have an internal resource to help someone now, it is better to rest and recover. We'll be waiting for you!
I have more questions. How can I contact you?
You can always write any questions and suggestions to volunteer@hse.ru, our general email address. If you have a question on a specific topic, then contact one of the Center's employees, their areas of responsibility and contacts can be found here.